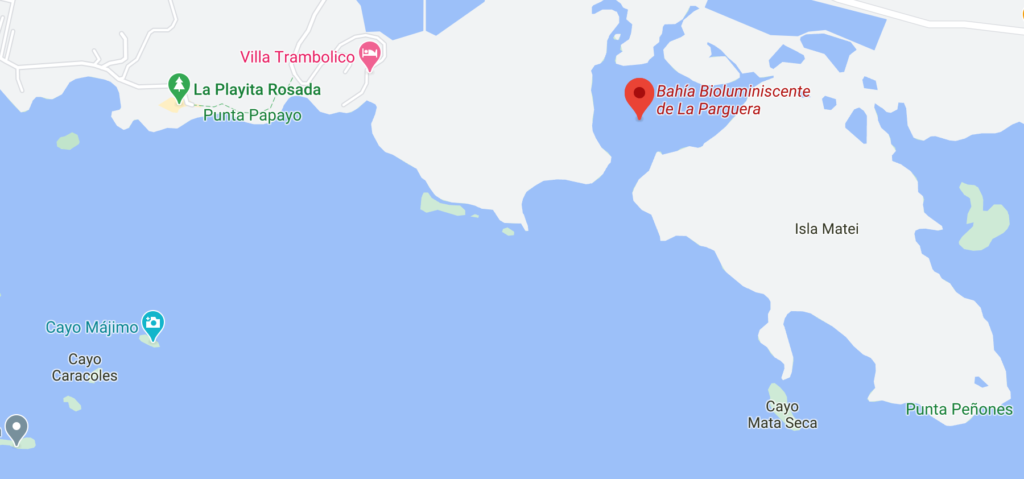 Enjoying La Parguera's bio bay in Lajas municipality
Lajas is a southwestern municipality of Puerto Rico located between Cabo Rojo and Guánica, on the southern coast of the island facing the Caribbean Sea. Lajas is home to another bio bay – La Parguera bioluminescent bay (La Bahía Fosforescente).
Bioluminescent bays are uncommon due to their delicate nature and surrounding ecological issues. The phenomenon of luminescence occurs irregularly in tropical warm waters around the world. Puerto Rico, luckily, is one of a few places that has three well-preserved bio bays. The healthiest two are located in Fajardo and Vieques. La Parguera has the least (compared to the other two) number of dinoflagellate microorganisms that glow when water is agitated. Nevertheless, La Parguera with its glittering waters is still one of the biggest tourist draws in the south-west of the island. Seeing the lagoon's water glow in a pitch-black night is a dazzling and breathtaking experience.
Upon arrival at La Parguera, you will notice numerous bio bay tour vendors. There are a couple of ways of getting into the La Parguera bio bay – using a small private boat or a large glass-bottom vessel. With a smaller boat, you will get more flexibility in terms of timing. They may even let you go for a swim in the bay. The trips start at dusk, around 7 pm. Reservations are usually not required – simply come to the dock and speak to one of the operators.
Boats depart from La Parguera pier. While getting into the bio bay, you will pass narrow canals surrounded by mangroves. If you want to fully enjoy the phenomenal experience of a tropical phosphorescent bay, it's best to come on a moonless night. Yes, this is not the most healthiest bioluminescent bay in Puerto Rico, but it can be relatively bright. Once again, nature is unpredictable and there are plenty of factors that affect bio bay's performance – anything from the moon phase to weather and tides.
Just arrive at dusk, take one of the local boats to Bahía La Parguera, and enjoy thrilling dinoflagellate watching. Bioluminescent microorganisms in the water put on a surreal glowing show, sparkling like fireflies in the blackness of the sea.