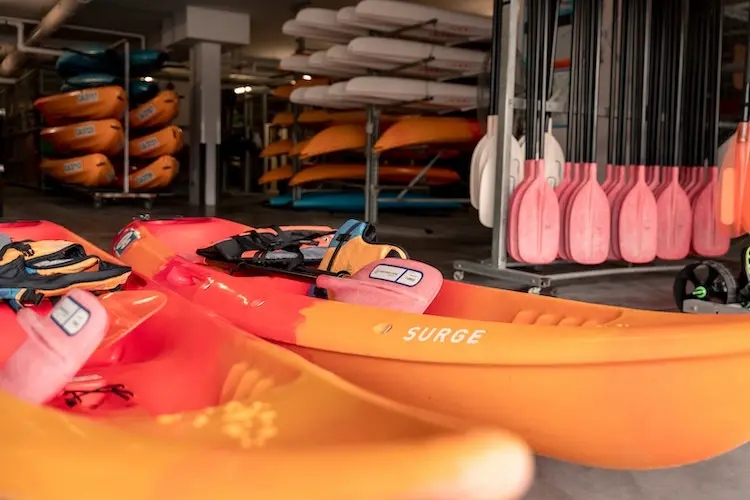 Book a Bio Bay Tour in PR
Despite these 12 other things to do in Puerto Rico (Article Coming Soon) you are now looking for the best guide operator that will fit your desire and make your experience unique. Because they are many bio bay tour operators in Puerto Rico here are some tips to make your choice easier. Enjoy it!
Let's go for a bio bay tour in Fajardo!
For those of you planning to stay on Puerto Rico's main island and mostly in the San Juan metropolitan area, visiting Laguna Grande is a good choice. Only one hour driving from SJU some of the bio bay tours in Fajardo are offering transportation from the capital city. Another great thing to look at before choosing is the duration. Some of the bio bay tours last 2 hours versus 3 hours for other ones. And if you are short on time and wanna get the most out of it, you can go for a combo aka bio bay and rainforest tour.
Let's enjoy a bioluminescent bay tour in Vieques!
You want the maximum of chances by your side and have decided to go for a bio bay tour in Vieques. And hopefully, the most glowing bio bay on earth will offer you its natural beauty one more time. Easier to access the tour operators in Vieques will give you a meeting spot and then drive you from there. Because of this easy access, tours in Mosquito bay last 2 hours maximum. Starting at 60$ some operators have a special offer for kids between 5 and 12 years old.
Let's have a bio bay tour in La Parguera!
Another great option to enjoy dinoflagellates in Puerto Rico is a bio bay tour in La Parguera. They are usually not the first choice but they also present some great advantages too: they are cheaper, there is no need to paddle and last but not least, swimming in this bio bay is possible! Prices start at around 30$ for an average duration tour of one hour. La Parguera area is also well known to be a spot where you can discover plenty of other great things: Isla Mata la Gata, floating houses on the waterfront, Playita Rosada …
So many other things to do in Puerto Rico
Of course, a trip to Puerto Rico should include a tour of one out of the three bio bays they are on the island. But they are so many things to do in PR: Starting with more than 300 beaches to swim, coffee plantation to visit, El Yunke to walk, fresh Mojito to drink, Mofongo to eat …